Men of Kent Cemetery, Scituate, MA
Pictures taken in June 1997 at the Scituate, MA, cemetery where Walter Woodworth may be buried.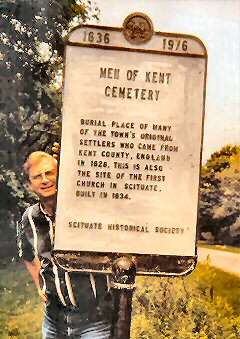 Marker for "Men of Kent" Cemetery.
(and Woody Woodworth peering from
behind)
---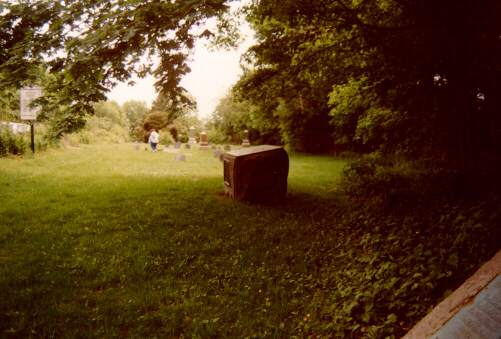 The "Men of Kent Cemetery". Walter is, in all probability, buried somewhere
in this cemetery. The majority of the black slate headstones have eroded to
illegibility or have disappeared.
Large square stone in foreground is the site of the first meeting house of
Scituate. Marker in immediate lower right shows location of the "Site of the
First Church of Scituate".
The marker in lower right above is shown in frontal view below.
---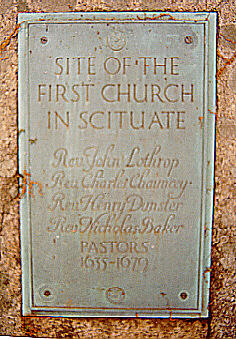 Plaque of Meeting House Location, which is
adjacent to the "Men of Kent" cemetery.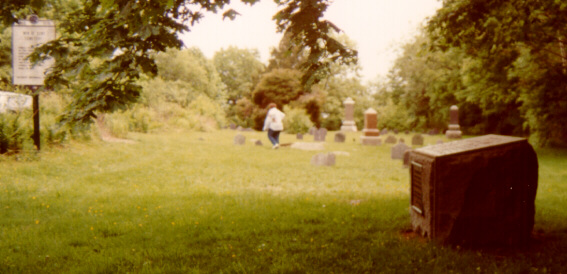 Men of Kent Cemetery. Enlarged view of picture 2 frames up.
---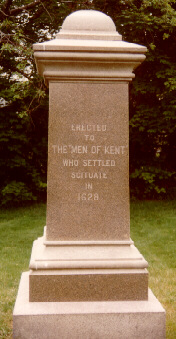 This memorial is located in
the center of the "Men of
Kent" cemetery
---

And that's it.

Back to Home Page