Back to Woodworth Places
Back to home page
The Woodworth House, Refugio, Texas.
This Victorian home was erected for newspaperman Louis Henry Woodworth (1864-1921) and his wife Mary Frances Power (Swift)(1871-1957), granddaughter of Empresario James Power, who founded Refugio. The first floor was built in 1900 and the second story added in 1907. Later occupied by the Woodworth's daughter Mrs. Thelma Heard, the house was restored in 1974 by W.W. Harkins, Jr.
The descendancy line of Louis Henry Woodworth is:
1. Walter Woodworth, born about 1612
2. Benjamin
3. Benjamin
4. James
5. Benjamin
6. Henry
7. Samuel Terry
9. Louis Henry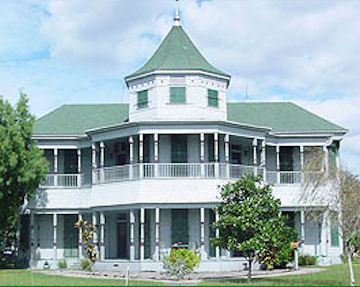 Front view faces south-southwest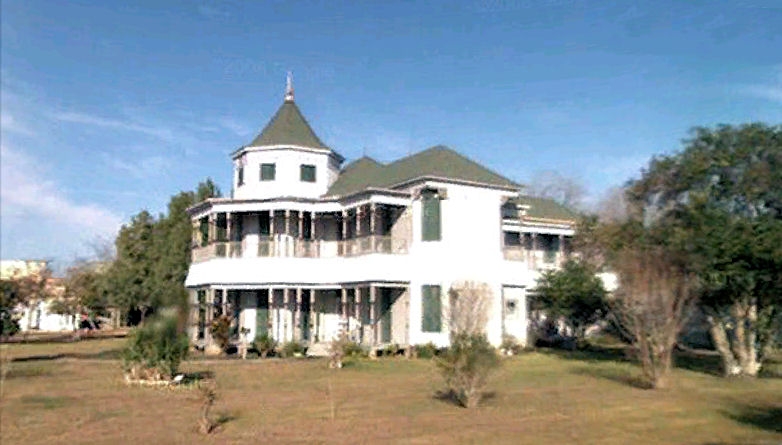 Location of Refugio, Texas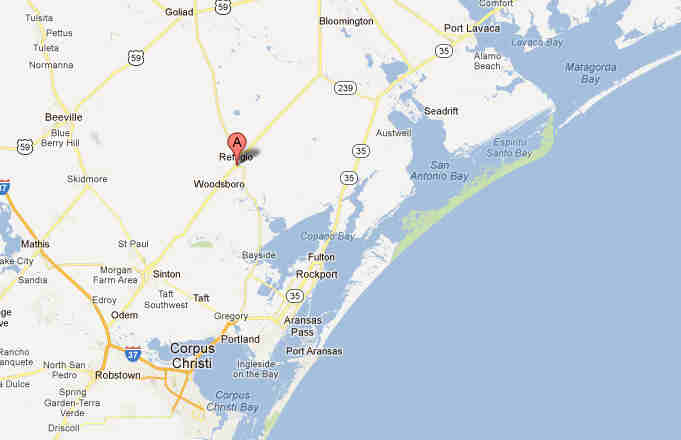 ---