Woodworth Bed and Breakfasts

Tin Lizzie Inn David and Sharan Woodworth's B&B is close to the
entrance of Yosemite National Park. In addition, one
can also rent a genuine Model T from David to drive.
David is a world renowned RV historian, advisor to
the Smithsonian, and has displayed his huge collection
throughout the US. Until recently, David had the
largest collection of antique camping equipment and
RVs in the world.
Reviews by Tripadvisor for the Tin Lizzie Inn also
receives perfect 5 star reviews.
(In the summer of 2010, the webmeister and wife Betty
had the grand pleasure of riding as passengers in that
Laurel and Hardy style Model T shown on their web
page. Our driver was David Woodworth himself!
It was FUN!)

Lakeview Inn Hosts Clyde and Virginia Woodworth, owners,
attended the Woodworth reunion in Scituate in
2007, and they are a delightful, fun couple. While
the inn is near a lake, it is also a few minutes from
the Bay of Fundy, which has the highest tides in the
world. Several nearby areas, such as the Hopewell
Rocks, are beautiful and great for exploring when
the tide is out. Location: Alma, New Brunswick,
Canada, on the north side of the Bay of Fundy.

Woodworth Wineries and related sites
Woodworth Vineyards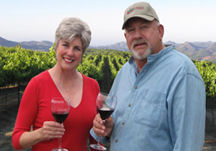 Gary and Marlene's winery opened spring of 2009.
Located 1/2 way between San Bernadino and San Diego in Temeucula.
Owners:
Gary and Marlene Woodworth
23700 Serreno Rd., Temecula, CA 92590
951-694-1245
Join the Woodworth Vineyards Fan Club on Facebook.
If already a Facebook member, click here:
Woodworth Vineyards on Facebook
Subscribe to their newsletter here.
---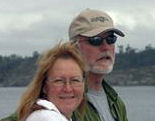 HiCountry Home and Garden Clifford "Woody" and Catherine
Woodworth's wine and beer making accessories, plus
garden and feed supplies. No wine or beer sales at present.
Accessories only -- however, they are now in the middle of
construction and expanding into a full winery and cafe.
Located at 243 Washington St., Monument, CO 80132
Phone 719-481-3477
High Country on Facebook
Nine (9) Woodworth cities and towns in the USA.

Woodworth, CA About 60 miles north of San Francisco, CA.

Woodworth, IL The town was named after Mr. James Woodworth,
the postmaster of Milford, to repay him for helping
the town secure a post office.
Story of Woodworth, IL
and more Woodworth, IL history.

Woodworth, LA The city is believed to have acquired its name
from the "Woodworth Lumber Yard" in the 1940s,
when the town was mostly a rural area.
See http://www.townofwoodworth.com/

Woodworth, MT Photo 1943 Photo dozer
Photo2 1943 More
Actual town is on east shore of Seely lake on west end
of Woodworth Road.

Woodworth, NC

Woodworth, ND Founded in 1911. Named for J.G. Woodworth, a railroad official

Woodworth, OH Just south of Youngstown, OH. Includes a
Woodworth Park where music performances are held

Woodworth, OR Located northeast of Mt Hood about 12 miles, and
about 1/2 way between Mt. Hood and the Columbia
River.

Woodworth, WI Woodworth is located on Kenosha County Highway MB at 82nd Street. The Kenosha and Rockford Railroad (the "KD Line". now gone) brought prosperity and activity to Woodworth, and a U.S. post office is located there. By 1920, a large serum laboratory had been built in Woodworth. It provided wartime vaccines for troops and civilians. Woodworth's rural appearance has been featured in at least one on-location television commercial, as well as in the 1999 movie, The Last Great Ride, starring Ernest Borgnine and Eileen Brennan. Woodworth Corners got it's name from Bristol landowner Linus Woodworth.

Woodworth Historical Homes
Villa Serendip Recently burned to the ground. A former
Woodworth home, and a wonderful bed and
breakfast in Cohocton, NY. It was
owned and hosted by Fran Ambroselli.
The former Woodworth owner's line was
Walter>Benjamin>Caleb>William>Lott>Calvin>Samuel

Rose Hill Manor (or The Woodworth House), Port Arthur, TX

The Woodworth House, Bell Gardens, CA
The Woodworth House, Refugio, TX

The Woodworth House, Ft Wayne, IN
PHYSICAL FEATURES NAMED "WOODWORTH"
Mount Woodworth in California's King's Canyon

Woodworth Glacier in Alaska near Valdez Another page

Woodworth Field at Kalamazoo College a baseball field in
Kalamazoo, Michigan

Woodworth Hill -a little hill in the eastern half of Montana Another page

Woodworth Cove A large cove on the Bay of Fundy, Kings County, Nova Scotia
named after one of the number of Woodworths who appear as
grantees of Cornwallis Township.

OTHER LOCATIONS
Woodworth Lake near Gloversville, NY A Boy Scout lake

Woodworth Little League Park at Norwell, MA Straight west of Scituate, MA

Woodworth Cemetery Unusual one-person cemetery in Lebanon, CT